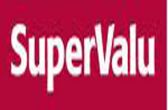 Green Street, Callan, Co. KilkennyTel: 056 7725603Fax: 056 7725153 Moblie:-086-8300102Email: dermotmccabe2@eircom.net OPENING H...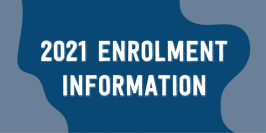 08 February 2021

St Leonard's NS Dunnamaggin are taking applications for enrolments for September 2021.Please email the school for an application form dunnamagginschool@gmail.com
The closing date for receipt of applications is Friday 5th March
Dunnamaggin Development Group are delighted to announce that they have secured a grant from Kilkenny LEADER Partnership to employ Workhouse Union to complete a five year plan for the development of the village and its surrounds. Workhouse Union who are based in Callan will begin consulting with the community in the coming weeks. The process will be an inclusive one, engaging with everyone who wishes to be involved. Details of how you can get involved will be advertised as soon as Rosie and the team in Workhouse Union have their plans in place.
Dunnamaggin GAA and Kilmoganny Tidy Towns: Dunnamaggin GAA Adult Hurlers are teaming up with Kilmoganny Tidy Towns for their latest fundraiser for Gym equipment and Permanent Planting Fixtures. On 16th March they will be undertaking a Bike-A-Thon for 24hours.We need your help by Sponsoring a Cyclist, Volunteering to Cycle a Time slot or donate on line. More details closer to the time, on Social Media or contact Lorraine Moore 087-6414147 or Jack Brett 087 9422859
GAA Club Registration. A number of members have been in touch regarding the club registration this year which would usually occur in the next few weeks. As soon as we get the go ahead to return to training and reopen our facilities we will circulate details when and how to register. In the meantime please continue to observe the national health advice and stay safe.
#WearRedForChildren On Friday 12th February a very important fundraiser for Children's Health Foundation Crumlin and Great Ormond Street Hospital London is taking place. Local couple Fiona and Frankie Hughes, having experienced the wonderful work Crumlin's Children's Hospital does after their son successfully underwent Heart Surgery have organised the #WearRedforChildren day. On Friday everyone is asked to wear red at home, in your office or home office, share your pics and videos and Donate. If you are in a position to help out go to https://www.justgiving.com/team/RedforRed
Letters of Hope Campaign
Several nursing homes across county Kilkenny are requesting letters of hope to lift the spirits of older people. If you wish to get involved contact info@volunteerkilkenny.ie

Kilkenny Mental health and wellbeing services for children and young people
The Kilkenny Children and Young People's Services Committee (CYPSC) has developed a poster which outlines the various mental health and wellbeing services for children and young people in the county and how each service is accessed. You can contact the PPN office at ppnkilkenny@kilkennycoco.ie for a pdf version of the poster.
City and County Development PLan Consultation: Kilkenny Local Authority have organised a consultation webinar for all PPN members and stakeholders for TONIGHT WEDNESDAY 10th of February at 7PM on the draft City and County Development Plan 2021-2027. You are encouraged to take part and have your say on what is important for you, your community and your county. If you have an interest, please email us here in the PPN on ppnkilkenny@kilkennycoco.ie and we can send you the link.
Big Brother Big Sister: Foroige's Big Brother Big Sister (BBBS) programme is now available in Kilkenny. Twenty-two year ago this programme went international, and in 2011 Ireland became one of 14 affiliate countries to match children in need of positive adult influences with men and women who wanted to give back to their community. For more information on the programme visit https://www.foroige.ie/our-work/big-brother-big-sister/about-big-brother-big-sister-bbbs/bbbs-refer-young-person