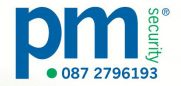 For all your security needs contact Padraig Moore on: 087 2796193 or pmsecuritysystems@gmail.com... ...
Weekly News 21st Feb 2021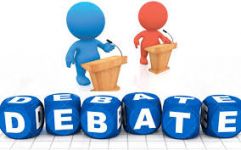 22 February 2021

St Leonards NS Debating Team: Congratulations to St Leonard's NS debating team who have qualified for the final of the Concern Debating Competition for the first time.The competition,run by Concern and facilitated by Kilkenny Education Centre is virtual this year and the fact that it continued over lockdown meant the children had to do a lot of preparation by themselves.They proposed the motion "16 year olds should be allowed to vote" and had strong arguments which saw them beat Moyne NS and secure their place in the final. The team are Darragh Lyons,Edward Moylan,Grace Denny,Hugh O Sullivan,Lucy Johnston and Sean Sheridan
St Leonard's NS Dunnamaggin are taking applications for enrolments for September 2021.Please email the school for an application form dunnamagginschool@gmail.com
The closing date for receipt of applications is Friday 5th March 2021
Dunnamaggin Ladies Football: When you shop in Lidl please support Dunnamaggin LGFC by downloading the Lidl app and choosing our club!! Go to the Lidl website via this link https://www.lidl.ie/serious-support and follow the steps. With just 50 cards the team will get a new set of jerseys. Support the Dunnamaggin Ladies Football Club member or not.
Sustainable and Pollinator Friendly Gardening Course : Starting Saturday March 6th as part of Kilkenny County Council's plan to help make Kilkenny more pollinator friendly, sustainable and wonderful place to live we are offering a FREE Sustainable Gardening Course online. This is run by Horticulturist Aoife Munn and has received great response from past participants and the media. It is a practical 5-week course on Saturday Mornings from 10am to 11am for 5 weeks. The course is co-funded by the Heritage Office and Environmental Awareness Office of Kilkenny County Council. It will be of interest to Tidy Towns groups, men's shed's, green schools, and gardeners. See https://kilkennyheritage.ie/natural-heritage/pollinators/ Initially it was just open to Tidy Town groups but we have now opened it up to all gardeners on a first come, first served basis.

Upcoming Workshops from Creativity & Change
Creativity & Change have partnered with the Irish Refugee Council to offer two workshop series this Spring, both for young people age 18- 25. These workshops are for young people from migrant and non-migrant backgrounds. Our Storytelling series explores personal storytelling through poetry, drama and Playback theatre. Our "Just World" Poetry Slam series features spoken word poetry performances, writing workshops and an open mic. All will take place on Zoom, Tuesday and Thursday evenings. for more information go to https://www.creativityandchange.ie/creative-engagement-workshops-with-young-people.
Bealtaine Festival 2021 – Registration is Open!
Bealtaine is Ireland's only festival that celebrates creativity as we age. While we may still be fighting Covid-19, they want you to know that they're busy preparing for an exciting new online Bealtaine 2021 and they need you to join them! The festival will take place online throughout the month of May, with a wide range of exciting activities that will be shared soon. The theme for 2021 is In(ter)dependence. For more information go to www.bealtaine.ie
Dunnamaggin GAA Juvenile AGM
The AGM of the Dunnamaggin GAA Juvenile Club will be held virtually via Zoom on Friday 5th March @ 7:30. Further information and Link Closer to the Time.
Mass from St.Leonards being streamed for Lent
Sunday Mass will be streamed live from St.Leonards Church Dunnamaggin every Sunday @11am for lent Via the Dunnamaggin GAA Facebook page. Please spread the word.