Shop online at www.treacyscarpetsandfurniture.ie Carpets, Timber, laminate and Vinyl floors, Mattresses, beds and bedroom furniture, dining room, sui...
Weekly News 17th May 2021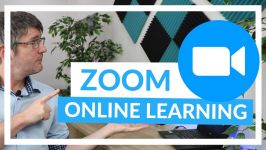 17 May 2021

Dunnamaggin Development Group: Workshops via Zoom - We have successfully obtained grant aid from Kilkenny County Council to provide some online workshops for the community. These will take place on Tuesday evenings over May and June. Our first workshops Basic First Aid with Niamh Doyle took place on over the last two weeks. Our next workshop - Five Ways to Wellbeing with Gina Delaney of Mental Health Ireland takes place next Tuesday May 25th, 7.30pm to 9pm and an Introduction to Yoga with Audrey Walsh on June 1st and 8th from 7.30pm to 8.30pm. To register for any of the workshops please email us on dunnaparish@gmail.com or private message through our facebook page Dunnamaggin Community News.
GAA Lotto Syndicate NEW Members welcome. Hi all, the club's Lotto syndicate which supports club development is currently now open for new members. Closing end of May so be in to win, contact a coach or Anne 0872766427 Lorraine 0876414147 Kevin 0868290989 committee members will also be at trainings over the coming week to answer any questions. Thank you.
Dunnamaggin Hurling GAA membership - Thank you to all the Dunnamaggin Hurling GAA club members who have embraced the new online GAA system of paying membership it has worked very well. If you still have to pay your membership please go to www.foireann.ie create an account, select your membership type and click pay which will direct you to Stripe where you can pay your membership. Thank you.
'A Vision for Dunnamaggin' Thank you to all who took part in the survey which will inform the workshops that will Dunnamaggin's five-year development plan. The development plan will look at how to sustainably enhance the village through improved green space, heritage and community amenities.'A Vision for Dunnamaggin' survey and public engagement workshops is delivered by Workhouse Union for us with funding from Kilkenny LEADER Partnership. There is still time to post your completed survey in the post boxes in the village which will be at the Old School gates until the end of the week.
Amber one million stars Amber One Million Stars are delighted to be announcing our stars at Kilkenny Castle on the day that restrictions are lifted for museums and galleries!! The LOVE exhibition will run from Sunday 16th May to 6th June in the castle courtyard. On Sunday 16th May 2021 (International Day of Light and International Day of Living in Peace) there will be an extra exhibition of stars in the Medieval Room and the chance to register as a star weaver.
Volunteer Centre service for Co. Kilkenny Kilkenny Volunteer Centre is a new service for Co Kilkenny. It offers supports to people who wish to volunteer, and also to organisations who wish to engage volunteers by brokering matches between the two. If you would like to volunteer, you can visit www.volunteerkilkenny.ie and see vacant volunteering positions across the county. If you are involved with a local non-profit group which needs new volunteers, you can register your group with Kilkenny Volunteer Centre and advertise your volunteering roles. To find out more go to www.volunteerkilkenny.ie
The Parent Council of Coláiste Éamann Rís are having a clothes collection until May 21st. Plenty of time to clear out wardrobes etc. All bags can be left at the front of the school. All covid precautions will be taken. This is a great way to get rid of unwanted clothes while at the same time helping the school raise much needed funds. Fundraising has come to a standstill due to covid. Please donate only clean clothes and please no carpets, mats (including toilet and bath mats), duvets, blankets, pillows, material, school or work uniforms.