Shop online at www.treacyscarpetsandfurniture.ie Carpets, Timber, laminate and Vinyl floors, Mattresses, beds and bedroom furniture, dining room, sui...
Weekly News 7th June 2021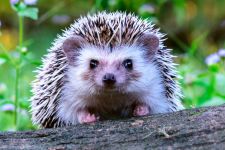 07 June 2021

Garden Hedgehog Survey – it's not too late to join in For anyone who missed the recent hedgehog workshop and would like to survey hedgehogs in their garden the full instructions for the Garden Hedgehog Survey are now available online and you can download them here https://www.irishhedgehogsurvey.com/garden-hedgehog-survey . You will also find the online questionnaire there to return your survey results or to record your garden hedgehogs. This project by NUIG Galway is co-funded by the Heritage Office of Kilkenny County Council and is important to help build up a picture of the distribution and number of hedgehogs in the county.
Dunnamaggin Development Group: Our series of very successful online workshops has just finished with Audrey Walsh's Introduction to Yoga. Thank you everyone who took part. This coming Sunday our first Market will take place in Madge's Garden opposite Ray Townsends. Food stalls, crafts, children's competition, a BBQ and a pop up Take Away Café in the Old Post Office. Starting at 11am it will run until 5pm. Using the results from the surveys collected over the past month, Workhouse Union will be on site to conduct workshops that will further inform the Vision for Dunnamaggin, a five year plan to redevelop the village and environs. If you miss Sunday's market a second one takes place on Sunday June 27th.
Kells Community News: The official unveiling of the 'Why we need Bees' information panel (by Minister of State, Malcolm Noonan), will take place on Sunday June 6th at 11am in the grounds of St Mary's Church. Refreshments afterwards in the Tidy Towns poly- tunnel (beside the creche). All welcome. Please adhere to social distancing guidelines.
Pat Walsh Memorial Committee - Congratulations to the Pat Walsh Committee for the recognition by the Swedish Film Awards of their documentary on Pat Walsh. The short film was awarded the Best Cinematography Documentary Film.
Dunnamaggin GAA and LGFC - Gaa Lotto syndicate Draw - June Winners :- Frankie Hughes & Ger Mullally €100 each. Michael Mullally, Alan Sheridan, Phena Mackey, Elena Byrne, John Lawton, Jim Fallon €50 each. Thanks to everyone for their continued support.
Cycle Against Suicide - 'Community Buddies'
Cycle Against Suicide are working to train and deploy a network of 'Community Buddies' into communities across Ireland. We are inviting individuals in clubs and associations to participate in this free training. Our Community Buddy programme is peer to peer support and is centred around a structured but supportive conversation in a safe and non-judgemental space. It allows an individual to discuss how they are coping or not coping and working with the Buddy to discuss (and co-produce) ways of moving forward to overcome the challenges. The training to become a Community Buddy is 2 full days or four evenings currently being delivered via zoom. Full details are available at: https://www.cycleagainstsuicide.com/community-buddy-club/

Family Carers Ireland Fundraiser: The team at Family Carers Ireland are hoping that you will get behind our upcoming fundraising and awareness campaign, Paws for a Cause. Raising much needed funds for our depleted National Crisis Fund, Paws is aiming to get the people (and pooches if you own one!) of Ireland walking 24k during National Carers Week (Mon 7th- Sun 13th June) in solidarity with Ireland's 500,000+ family carers and the 24/7 nature of care they selflessly provide. Family Carers Ireland has never been more caring as a charity but we also have never experienced such a fall in fundraising income as we have this year. Even with hope in sight, thousands of family carers are still experiencing enormous challenges e.g. not being prioritised for the vaccine, reduced day services, coping with working from home whilst juggling care in the home, dealing with behaviours that challenge, balancing households on low income and constantly having to fight the system. We are the national charity dedicated to supporting the 1 in 8 people in a caring role but we simply cannot do this without the support of people and companies like you. We're simply asking for €20 to register for the walk, for which you will get 10% off purchases with our partner www.buy4petsonline.ie, 30% off a pair of Skechers and 20% off a B&B booking with the Neville Hotel Group. For an extra €10, you can buy a FCI branded t-shirt and an additional fiver will get you a doggy bandana! HOWEVER! If you wanted to fundraise as a team, that would be amazing! You can easily raise money for our charity through Facebook, idonate or Given Gain. Please register to walk today and join us next month in walking together in support of family carers.