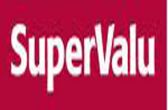 Green Street, Callan, Co. KilkennyTel: 056 7725603Fax: 056 7725153 Moblie:-086-8300102Email: dermotmccabe2@eircom.net OPENING H...
Weekly News 12th July 2021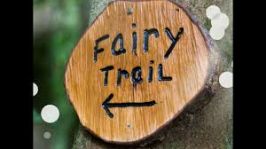 12 July 2021

Dunnamaggin Development Group Sli na nAingeal was formally blessed and opened last Sunday by Father Fearghus Farrell. Sli na nAingeal is a magical walkway through the trees adorned by small wooden doors, beautifully painted by the children of St Leonard's National School. After the blessing the families present engaged in fun activities with tea/coffee available in Madge's Cafe in the village. Sli na nAingeal is a welcome addition to the village. On July 25th our monthly market will take place. Each month there are numerous crafts and food stalls. This month the Scouts will have a fundraiser BBQ for all to enjoy and as usual there will be activities for the kids to enjoy.
Local Lotto Draw 5th July 2021. Winning Numbers : 10 , 11 , 20. No Winner. Draw for 5 xv€ 30. Nikki McCormack ( Jim McCormack Kells),Shauna Hayes ( John Hayes ),Benny Smyth ( Breda Smyth ),Jim McCormack ( Jim McCormack Kells),Michael O Keeffe ( Michael O Keeffe)Jackpot next week € 2,350. Draw next week 12th July at 9.00 pm. Venue St. Leonards' Hall, Dunnamaggin All welcome
GAA Development Exciting times ahead for the GAA Club. Approval at our EGM for the 2021-2023 Development Plan. This allows for Land Purchase, Gym, Ball Wall, Scoreboard & 2 Walkways. This is a huge development for the Club and our members. Great plans ahead so best of luck to everyone This Development will start Thurs 15th – Mon 19th July with the walkways at Dunnamaggin & Kilmoganny. Help is needed – tractors, trailers & labour. (Please contact Billy Heffernan 0868236840). Anyone interested in sponsoring a load of stone for €220 – we need 30 loads – please contact Jim Hickey (0879667739).
Kilkenny Volunteer Centre is now providing a Garda E-Vetting service for local non-profit organisations. If you need to obtain Garda Vetting for your volunteers or staff, please contact Kilkenny Volunteer Centre and we can offersupport.: Evetting@volunteerkilkenny.ie Ph: 087 1165658 Current Opportunities Available: Community Radio are looking for volunteers to help out in Reception/ Research/Presenting. St Canice's Credit Union are looking for members living in the common bond area who are interested in becoming Committee Board Members. They are keen to get new ideas and any age / all walks of life are asked to register their interest. Home Rule club is interested in getting a volunteer to help promote its activities on social media If interested, please contact us on info @volunteerkilkenny.ie or call 087 1165658 or register on www.volunteerkilkenny.ie