Shop online at www.treacyscarpetsandfurniture.ie Carpets, Timber, laminate and Vinyl floors, Mattresses, beds and bedroom furniture, dining room, sui...
Weekly News 19th July 2021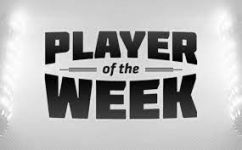 19 July 2021

Dunnamaggin GAA: Congratulations to Joe Fitzpatrick on winning the ElectricIreland 2020 minor player of the week. Thank you to all who voted for him. Development of the walkway at the pitches in Dunnamaggin and Kilmoganny are well underway with great progress being made. Thank you to everyone who has helped.
Local Lotto Results for 12th July 2021 Winning Numbers : 13, 15, 22. Winner : Emily Murphy ( Ray Townsend ) Jackpot next week € 1,000 Draw @ 9pm each Monday in St Leonards Hall Dunnamaggin. All Welcome.
Dunnamaggin Development Group The next outdoor market in Madges Garden takes place on Sunday July 25th from 11am to 4pm. Lots of stalls with food and crafts, childrens games, BBQ and Café. Come along and connect with your neighbours and friends in the wonderful space that is Madge's Garden and visit the newly opened Slí na nAingeal in the church grounds