Shop online at www.treacyscarpetsandfurniture.ie Carpets, Timber, laminate and Vinyl floors, Mattresses, beds and bedroom furniture, dining room, sui...
Weekly News 27th Dec 2021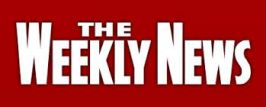 27 December 2021

Dunnamaggin Development Group: Thank you to all who have supported us in 2021. Wishing all in the Parish of Dunnamaggin a peaceful, healthy and happy 2022.
Local Lotto Draw: Winning Numbers for December 20th : 2, 17, 36 No Winner Winners of Draw for 5 x € 100 Eliz Lawton ( Mags Cahill ),Vinny O Keeffe ( Malachy Hogan ),John Gorey ( Malachy Hogan ),Ray Townsend ( Ray Townsend), US2 +1 ( Kathleen Kirwan )
Promoters Draw €50 :Pat Comerford,Pauline Flynn,Maud Doherty,Michael O Sullivan,Mags Cahill, Joan Phelan ,Breda Smyth,Nellie Maher,Paddy Butler, Niamh O Donovan, Jimmy McCormack Jackpot Next Week December 27th € 4,450 Draw in Townsend's Dunnamaggin at 9pm. All welcome. Wishing all our supporters a happy & Peaceful Xmas.
Dunnamaggin GAA - Round up
To all our Members , Supporters and Sponsors we wish you all a peaceful and safe holiday and a Prosperous New Year.
2021 has been another incredibly busy year in the club. On the Development side of things the Juvenile Pitch redevelopment was completed. Work also started on the clubs next development plan with both walkways around the GAA pitches in Dunnamaggin and Kilmoganny being completed in only a few days. This was a massive undertaking for a small country club. Thank you to all who sponsored a load of stone, machinery,volunteered their time, kept the crews refreshed and fed or helped in any way to make this happen in such a short space of time. The Club have also been granted planning permission for a new Gym and ball wall which hope to be completed in 2022.This is all made possible with the support of our members through the Development lotto syndicate and their support of other fundraising activities.
On the pitch it was also extremely busy for the club.The U5 - U11 section of the club continues to grow with good numbers and the pitch on a Saturday morning is a real buzz of activity. Special shout out to the U10's who contested the Ayward cup shield final in Ballyhale and the U11's who brought home the Slieverue shield this year. On the competitive side of things we contested two Hurling Championship SemiFinal, One League Final, One Feile Shield Final and Four County Finals.
Our U15's were first to contest a final, that being the Roinn B Hurling league final against Piltown. After a super game Piltown won it by the slimmest of margins Dunnamaggin 3:17 Piltown 2:21. Our Lads had to quickly put that defeat behind them as they competed in the Feile Hurling competition.After a loss to Dicksboro in the opening game,wins against St.Martins and Windgap/Galmoy placed them in a Shield final against city side O'Loughlins. After a very close game the lads were victorious to lift the John West Feile Division 1 Shield title O'Loughlins 1:2 Dunnamaggin 3:2. 2021 saw history being made in the club when we fielded a third adult Hurling team. This reflected the growth of the club over the last number of years. Both our Junior A's and Junior F's made their way through to their respective Championship finals. The Junior F's were first up against Piltown in Hugginstown and in what was an absolute cracker of a game they were victorious Dunnamaggin 2:17 Piltown 1:17. The very next day our Junior A's lined out in Nowlan Park in their Final against Mooncoin and in a very tight and tense game Mooncoin just edged it 1:16 to 0:21.Our Intermediate team did not have the season they wished for after the concession of a lastminute goal in their 1st round game saw they play Gowran in the Relegation Semifinal which they won. Next up was our Minor Hurlers who were reigning Roinn B champions. After a truly titanic match against Tullaroan in the Semi they won their way through to the Co.Final again. Danesfort were stronger in the finish and won out Danesfort 0:17 Danesfort 1:10. Our U13's Suffered a cruel defeat in their Hurling Championship Semi Final against GraigBallyCallan when after a really super game they were tied after normal and extra time and the game was forced to a penalty shootout which they lost. Our last final of the year was the Roinn B Hurling which saw a repeat of the league final pairing again played in Dunmore. Piltown opened brilliantly with the wind and owned the first 20 mins but slowly the Dunnamaggin lads steadied the ship and drew Piltown back in. They took their scores when they were on and with some titanic defending in the second half overturned the League final defeat to be crowned champions a Great victory. Dunnamaggin 2:13 Piltown 1:12. Our U19's won their way through to a Roinn A Co.Semifinal having beaten city side James Stephens in the quarter final. They faced Thomastown in Danesfort in the Semi. Both sides found scoring difficult in the first half. Things opened up in the second half and saw Thomastown run out winners 2:15 to 0:15