Hughes O'Brien Chartered Engineers & Assigned Certifiers Frank 086 8638648 ...
Weekly News 17th Jan 2022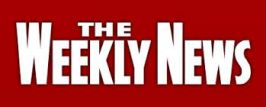 17 January 2022

Local Lotto Draw: for 10th January 2022. Winning Nos. : 8,11,27. No Winner Winners of Draw for 5 x € 30 Olive Buckley ( Olive Buckley),Flynn ( Kathleen Kirwan )William O Shea ( Townsend's),Lorraine Walsh ( Marie Kelly ),Eeanor Dunne ( Malachy Hogan )
Jackpot next week January 17th : € 4,900 Venue Delaney's. Draw at 9pm all welcome.
Dunnamaggin GAA Club Juvenile AGM Please note the Dunnamaggin GAA Club Juvenile AGM will take place Virtually on Friday 28th January 2022 @8pm. Further details to follow. Thank you.
Dunnamaggin GAA Last Man standing Fundraiser Our Dunnamaggin Adult hurlers are running a Last man standing fundraiser for our new Gym and Ball wall.Want to be in with a chance to win €500?? Kicking off on 21st Jan.It's very simple to participate,simply pay €10 to the following go fund me page https://gofund.me/6b3fc256 and contact one of the contacts below or any Adult player and they will forward you the link for the website to submit your selections and the lads will then contact you through What App as the competition progresses.
Victor Costello- 087 7690637, Jack Brett- 087 9422859, Michael Cody– 085 1168453, Andrew Fitzpatrick - 087 1148941
GAA Development Fund Lotto Syndicate - January Winners :- €100 James & Mary Moylan,Paul McEnery. €50 James Kearney, Patricia Wilkins, Olivia & Declan Dunne, Gervase & Fiona O' Connell.
Amber's One Million Stars project reaches 100,000 stars milestone
Amber's One Million Stars Ireland project celebrated its second birthday recently, announcing that star weavers from Kilkenny and across the country have helped the project reach the significant milestone of 100,000 stars. The inclusive community arts project, which connects communities across Ireland in solidarity against domestic abuse and all forms of violence, was formed in Kilkenny in 2019. Part of the global One Billion Stars project, founded in Australia in 2012 by artist Maryann Talia Pau after the rape and murder of an Irish woman living in Melbourne, the One Million Stars Ireland project was brought to Ireland by Art Therapist Siobhan McQuillan and Amber Women's Refuge. Amber is calling on families, businesses and community groups in Kilkenny to weave stars to help them reach the next milestone and to raise awareness. Register as a star weaver at www.onemillionstarsireland.ie to receive a star weaving pack.
Services offered by Saint Christopher's Cancer Care Transport Services.
This is a service offered to people from Kilkenny/Waterford and Tipperary We are a non for profit patient transport service run by volunteers from all of the Emergency Services to support members of the community who have a cancer diagnosis and need extra help to get to essential appointments and for patients on their final journey home". The facebook link is @hristopherscommunity. Contact details for the service are saintchristophersts@gmail.com