Hughes O'Brien Chartered Engineers & Assigned Certifiers Frank 086 8638648 ...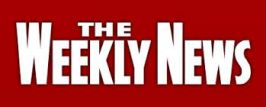 09 May 2022

Local Lotto Results for May 2nd 2022 Winning Numbers : 6, 26, 32. No Winner. Winners for the Draw for 5 x € 30 Orla Buckley ( Olive Buckley ), K. Peters ( Jimmy Mccormack ), Carmel Ryan ( Ellen Gorey ),Joan Kickham ( Niamh O Donovan ),Kayla Hickey ( Anne Hickey ). Jackpot for May 9th € 1,900
Venue Townsend's Dunnamaggin at 9pm All Welcome.
Dunnamaggin Ladies Football Club: FIRST ROUND WIN FOR MINORS The first outing for our minors was this week against Railyard. It was an excellent performance despite Slippery conditions making the game hard for both teams. We had no subs on the day and their work rate was fantastic knowing they had to keep going.
Markets at Madges Garden: Dates for your diary the last Sunday of every month from May until October inclusive and then our fourth annual Christmas Market on December 4th - May 29th – Flower Theme: June 26th– Mid Summer Theme: July 31st– Fairy Village Theme (celebrating 1 year of Slí na nAingeal): August 28th – Vintage Theme (Best Dressed Competition – Afternoon Tea Tent): Sept 25th – Harvest Theme (Scarecrow Competition – Apple Pressing): Oct 30th – Halloween Theme (Get your scare on!): Dec 4th- 4th Annual Christmas Market with Santa. At Every Market Pop Up Café – Eamo's BBQ – Food & Craft Stalls – Competitions – Raffles – FUN for all the FAMILY
A Way with Words Following a series of workshops with author Debbie Thomas, Windgap Community Development, with support/funding from Kilkenny County Council Arts Office and Poetry Ireland, have developed a Poetry Trail with poems by older and younger members of the community, which will remain in place along the Village Loop Walk throughout the coming summer. Why not take a spin to Windgap to check out their Poetry Trail and treat yourself to some down time in their Lakeside Tea Rooms (pre-booking advised)
Droichead Family Resource Centre Would you like to learn basic life support skills? Droichead Family Resource Centre are running a Heartsaver AED Course on the 10th of June from 9.30am-12.30pm. Participants will learn how to use an Automated External Defibrillator and CPR. The Heartsaver AED Course costs €10 per person and each participant will receive an Irish Heart Foundation Heartsaver AED certificate. To book a place or for more information please contact Carmel on (083) 2098069 or email familysupport@droicheadfrc.ie. The Marie Keating Mobile Information Unit will be in Droichead Family Resource Centre on Thursday 19th May from 11 am- 3pm. This is a free information service available for men and women. Specialist's nurses will be available to provide information on common cancers affecting men and women in a private space in the unit. No appointment necessary and all are welcome. There will be refreshments available on the day.
Our sincerest thanks to all that baked and donated to our coffee morning for Go Purple Day, a joint initiative between an Garda Siochana and domestic abuse services nationwide, to raise awareness about domestic abuse and support local services. We raised €127.00 for Amber Women's Refuge in Kilkenny.
Droichead Family Resource Centre has a Fully Funded Part Time Course starting in September 2022 on Tuesdays and Thursdays from 9.30am-12.30pm. If you are interested in Healthcare and would like a QQI Level 5 Healthcare Support Qualification, contact Back to Education Initiative on (056) 7701020 or email btei@kkadulted.ie for more information.
Want to know what is happening at Droichead Family Resource Centre? Text "what's on "to (085) 8564950 or (083) 2098069 to be added to our What's on at Droichead FRC WhatsApp Group. You can also follow Droichead FRC on Facebook or Instagram or give us a call on (056) 7755660 to keep up to date with all the services, supports and community groups available at Droichead.
Free workshop on circular economy opportunities – save the date!
The Rediscovery Centre, the National Centre for Circular Economy in Dublin is inviting you to join a free workshop on circular economy opportunities which will take place at the Butlers Gallery in Kilkenny on 11th May from 11am. You will have an opportunity to hear about new circular business areas or models that may support your work as well as meet with them one to one to explore any ideas you may already have in this area. For queries on how to register contact claire@rediscoverycentre.ie or phone 01 8933801.

Dusk Bat Walk
OPW Kilkenny Castle, in partnership with Bat Conservation Ireland, invite you to join them and explore the hidden world of Kilkenny Castle Park for their Dusk Bat Walk for adults on Monday 16th May from 9pm– 10.30pm. In the company of Dr Tina Augheny, wander the grounds with bat detectors to eavesdrop on the wonderful hunting calls that bats make as they fly, with numerous bat species known to hunt along the River Nore in Kilkenny City. Warm clothing and sturdy footwear recommended plus a small torch. Booking is required. To register contact kilkennycastleinfo@opw.ie
National Volunteering Week takes place from the 16th to the 21st of May we will be hosting events in Kilkenny Volunteer Centre. Go to www.volunteerkilkenny.ie to see the programme of events taking place.
Kilkenny Age Friendly Community gatherings
Kilkenny Age Friendly Older Peoples Council would like to hear from you. It is important that we hear the voice of all older people throughout the county and to ensure that we are doing so we are holding a number of Age Friendly Community Gatherings where we invite older people to come along and let us know what they see as the issues that are relevant and important to them.
These Community Gatherings will be run at the following locations and dates:
Ferrybank Community Centre. 20th May 2022
Castlecomer Community Hall. 15th June 2022
Mullinavat Community Centre. 30th June 2022
Graiguenamanagh Hub. July 2022 tbc
Please come along and bring some friends. It will start with Registration Tea/Coffee at 9.15 and finishing at 12.30/1pm. If you would like further information please email agefriendlycounty@gmail.com or text 0876210589.