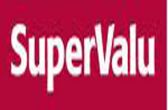 Green Street, Callan, Co. KilkennyTel: 056 7725603Fax: 056 7725153 Moblie:-086-8300102Email: dermotmccabe2@eircom.net OPENING H...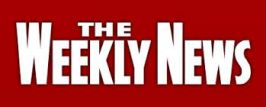 06 February 2023

Since 2019 I have been compiling the Dunnamaggin notes for the Kilkenny People. My last notes for the community is this week as Eamon and myself are relocating to the coast. I would hope that someone from the parish - Kilmoganny, Kells or Dunnamaggin - will take on the job. It's not difficult once you have access to an email account - groups and individuals who wish to highlight an event happening in the community email before 12 noon the Sunday before the paper. I then put everything into an email to the People and send it in Sunday evening. I also email James with the notes so as it is put up on DKK.ie. With a smart phone it can be done from anywhere. If you wish to take on the role please email notes@kilkennypeople.ie with your contact details and they will take it from there. It has been a pleasure and a privilege
St.Leonard's NS were well represented in the recent Kilkenny Cumann na mBunscoil handball competitions. Keira Lyons and Aimee Hickey won the U11 doubles competition while Aoife McCormack narrowly lost out in the U11 singles. Also competing for Dunnamaggin were Méabh Moylan and Sinéad Butler in u13 doubles and Ruth Moylan in u13 singles, Robbie Lyons and Dan Doherty in u13 doubles, Eddie Butler and Aidan Aylward in the u11 doubles and Cathal Lawton in the u11 singles. The eleven are members of Kells Handball Club and were a credit to their school on the day. Keira Lyons and Aimee Hickey then progressed to the Leinster competition last Friday and were narrowly beaten by Dublin in a tie-breaker at the semi final stage. The future looks bright for these great handballers! Enrolments for September 2023 are now taking place. Please email dunnamagginschool@gmail.com or phone 083 1208221 for a form. Closing date is March 16th. The Dunna Dash will take place on March 5th in aid of the school. Registration at 11am - Kids Dash at 11.40am - 5 Km at 12 noon. Adults €10 - Children €5 - Family €20
Local Lotto Winning numbers for January 30th : 10,22,30. No winner. Draw for 5 x €30. Pat Flynn (Pauline Flynn), Mutley (Pat Butler), M.Morre (Petes), Zoe Kenneally(Jackie Kenneally), Mary Cummind (Niamh O Donovan). Jackpot next week: €5,350. Venue Delaney's,Kells at 9pm. All welcome. Thanks to Trish Finegan faithfully keeping readers of Kilkenny People informed of the Parish events & wishing both Trish & Eamon the best in their retirement.
Kilmoganny Bridge Club Results for 1/2/2023: 1st Mary Comerford & Rita Holohan BG Catherine Burke & Helan Lanigan 2nd Mary Lonergan & Kathleen O'Shea
Bridge is every Wednesday night at 7.30pm in St. Eoghans Centre, Kilmoganny. All welcome.
Dunnamaggin Ladies FC: Congratulations to Eléna Byrne who was awarded a GAA Presidents Award for her work with the club.
Eléna was joined by friends and family including fellow club founder Joe Sheridan and mentor Emer Hickey at last Saturday night's @officialgaa President's Award ceremony.
Great to see our great wonderful club in the national limelight!
Kilmogannys Shrughawadda Players latest play, The Year of the Hiker by John B Keane will go on stage from the 23rd to the 26th February in St Eoghans Centre. Tickets are €12 and can be purchased online @ http://www.gr8events.ie/shrughawaddaplayers23 or at Petes Shop.
Dunnamaggin GAA the juvenile GAA club AGM will take place on Thursday 9th Feb @ 8pm in the old school Dunnamaggin. All welcome.
Droichead Family Resource Centre - Food Bank available in Droichead FRC, The Old CBS, West Street, Callan R95V380- take what you need. Selection of foods and personal care products available. Deliveries also available, private and confidential service for more info contact Carmel (083) 2098069 or familysupport@droicheadfrc.ie . Inclusive. Knit/ Crochet & Natter takes place every Friday from 10am-12pm. A tutor will be on hand to show new skills and classes are open to all beginners/improvers/ advanced. €2 per class to cover the cost of tea and coffee and sewers and fans of other yarn crafts are also welcome. For more info or to book contact Carmel (083) 2098069 or familysupport@droicheadfrc.ie .
Friary Complex in Callan a public consultation meeting will take place next Thursday (9th Feb) at the Parish Hall to discuss ideas for its future development.
Knockdrinna Gardening Course
Knockdrinna are running a 1/2 day course on tree pruning geared for the home gardener who just wants to learn how to prune trees in their own gardens. It will cover mature trees, young trees, how to stake properly and how to plant and care for new trees. To book your place, click on the link here: https://www.knockdrinna.com/gardening

Volunteers in Sport Awards
Each week over 450,000 people volunteer to help make sport happen. Without them there would not be teams coached, matches played, pitches prepared, races run or courts kept in condition. The Federation of Irish Sport hosts the Volunteers in Sport Awards as a unique celebration to honour and recognise individuals who are part of the wider volunteering community involved in sport, who give freely of their time and efforts in a variety of ways through the structure of sports clubs and/or community organisations in Ireland. Complete the entry form to celebrate the volunteer you admire most. There will be 32 county winners decided and an overall award for Outstanding Achievement. Each county winner will receive a commemorative prize.To nominate your volunteer and find out more information visit: https://volunteersinsport.ie/ Federation of Irish Sport

Activities for older people in Watershed, Kilkenny
Do you know of somebody who would like to meet other seniors (50+) and enjoy a bit of activity, games and fun in a social setting? Then why not pop along to the Watershed on Monday nights at 8pm for some tutor led skittles, chatting, boccia and bowling. It only costs €20 for 10 weeks. Call Seamus for more information 087 3567884 or register directly on https://bocciabowlingolderadults2023.eventbrite.ie

Garden Bird Survey reminder
Birdwatch Ireland asked us to remind members of the public that they can still help with the Garden Bird Survey until February by keeping note of the highest number of each bird species visiting their garden each week. Please send your garden bird records online, by email or by post to Birdwatch Ireland. Further details available at https://birdwatchireland.ie/our-work/surveys-research/research-surveys/irish-garden-bird-survey/

Kilkenny Castle Child Friendly Guided Tours
OPW Kilkenny Castle will host a series of free Child Friendly Guided Tours of the castle during February. Why not join one of their guides and view the beautiful period rooms in a more relaxed environment. These tours are aimed at school going aged children and their families. Free events but booking is essential as places are limited. To check out the dates and reservations go to https://kilkennycastle.ie/event/child-friendly-tours/... They will also host free Sensory Friendly Tours during February. Check it out at https://kilkennycastle.ie/calendar/