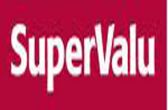 Green Street, Callan, Co. KilkennyTel: 056 7725603Fax: 056 7725153 Moblie:-086-8300102Email: dermotmccabe2@eircom.net OPENING H...
Tweets by DunnamagginGAA
U21B Co.Final
11/12/2016
U21 Co. Final Vs Tullaroan 11th Dec 2016
The Dunnamaggin U21 hurlers contested the Co. Final for the 4th year running against Tullaroan in Callan on Sunday 11th December. Tullaroan signalled their intent in the opening seconds when they raced forward and forced a cracking save out of the Dunnamaggin keeper Harry Walsh. Ronan Coffey got the first score of the game with a point from play but Tullaroan quickly replied with one of their own. Then came the first of three goals to be scored by Tullaroan in 6mins. Eoghan Kearney (free) and Luke Fitzpatrick (play) did respond with points to put Dunnamaggin losing 0:03 to 3:01 with 14mins gone. John Fitzpatrick pointed a free to draw one back but Tullaroan soon replied with one of their own. Dunnamaggin had settled the ship and were making good progress up the pitch but the Tullaroan backs were up to whatever we threw at them. Brian Farrell made way for Andrew Fitzpatrick just as Dunnamaggin slotted another point, an excellent effort which started out in the corner with Darragh O'Keeffe and was finished by Ian Walsh. Then came the real blow, another goal 5mins before the half time. Eoghan Kearney did respond immediately with a point and Ray Cody had the last score of the half with a fine effort. Half time Dunnamaggin 0:07 Tullaroan 4:03.
Dunnamaggin started the second half with great intent and Ray Cody again pointed from play. Tullaroan then split the posts, before John Fitzpatrick scored a good point having just returned to the field following a blood injury. Then came an excellently worked score for Dunnamaggin again started in the corner with Darragh to Ronan, to John who split the posts. This was a real rallying score for Dunnamaggin and the team all over the pitch were playing with great determination. Tullaroan then worked two good points to put the scores at Dunnamaggin 0:10 Tullaroan 4:06 an 8-point lead. This however was to be Tullaroan's last score with only 10mins on the clock of the second half. Dunnamaggin started to crank up the pressure and Luke got in on goal only to see it just go wide. Eoghan Kearney then got the opportunity to score 3 frees and he duly took them. Dunnamaggin 0:13 Tullaroan 4:06 a 5-point lead. Then Eoghan worked a ball to Andrew Fitzpatrick who dispatched it to the on rushing Ray Cody and the resultant shot ended in a 65', and again Kearney converted. 5 mins to go and 4 points in it, another free from Eoghan. Dunnamaggin were on top all over the field and the very large crowd in attendance were getting anxious as to the outcome. A great ball in landed to the ever running John Fitz and he dispatched it to Ronan but the shot on goal was well saved. With time nearly up Eoghan Kearney again showed great accuracy on the frees to bring the lead down to 2 points and that is how it ended. Dunnamaggin 0:16 Tullaroan 4:06. Congrats to Tullaroan but well done to the Dunnamaggin men who were brilliant in the second half and never ever gave up. They steadied the ship after leaking the early goals and built from there but just came up short.
Panel: - Harry Walsh, Jack Brett, Aaron Doherty, Darragh O'Keeffe, Victor Costello, Eoghan Kearney, Brian Farrell, Ian Walsh, Michael Cody, Paul Kirwan, John Fitzpatrick, Luke Fitzpatrick, Dara Keane, Ronan Coffey, Roy Cullen, Robbie McCauley, Ray Cody, Jamie Mcloughlin, Sean Carroll, Willie Bergin, Andrew Fitzpatrick, Rory Lodge, Conor Hoban, Chris Keane, Jack Crehan, Nicky O'Shea, Eddie Dunne.