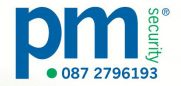 For all your security needs contact Padraig Moore on: 087 2796193 or pmsecuritysystems@gmail.com... ...
Tweets by DunnamagginGAA
Leinster League Rd1
25/02/2017
Leinster League Vs Kinnity 25th Feb 2017
The Dunnamaggin Intermediate Hurlers started their year off by playing the first round of the Leinster league in a very wet Dunnamaggin on Saturday afternoon last. The Leinster League is a hurling competition where clubs can enter and they play teams in other counties prior to the start of their own leagues. Kinnity were the ones to be out of the block quickest with 3 points on the board in 8 mins. Bill McCormack replied with a point before Kinnity added two more. Ronan Coffey and Eoghan Kearney pointed and Bill put over a close range free to send the sides in at half time Dunnamaggin 0:4 Kinnity 0:6
Both sides traded points in the opening exchanges before Dunnamaggin levelled matters with points from Eoghan, Bill and Ronan to tie up the game with ten mins on the clock. Kinnity responded with a free. As conditions worsened Dunnamaggin seemed to deal with them better and hit Kinnity for five points to one in the next quarter of an hour through Eoghan (3), Daren Fitzpatrick and Bill to put them 0:13 to 0:09 with 3 mins remaining. Kinnity struck a point to make it a one score game as full time loomed. Kinnity were awarded a long range free which was landed in and some-how found it was to the net on the Final whistle. Full time Dunnamaggin 0:13 Kinnity 1:10. Draw Game.
Panel:- Mark Dowling, Brian Farrell, Aaron Doherty, Paddy Delaney, Eoghan Kearney, Willie Phelan, Andrew Fitzpatrick, Mick Cody, Paul Kirwan, Conor Long ( Jamie McLoughlin), Darren Fitzparick, Jack Brett (Luke Fitzpatrick), Ronan Coffey, Anthony Kearney (Seaghan o'Neill), Bill McCormack.