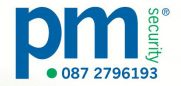 For all your security needs contact Padraig Moore on: 087 2796193 or pmsecuritysystems@gmail.com... ...
/
/
Dunnamaggin Hurling Club/ Kilmoganny Football Club
Dunnamaggin Hurling Club/ Kilmoganny Football Club
Welcome to Dunnamaggin Gaa Club Website. Since 1886 a variety of teams and clubs have developed and evolved into Dunnamaggin Hurling Club and Kilmoganny Football Club. Supported by and serving the parishes of Dunnamaggin, Kells and Kilmoganny.
Club Sponsor

Latest News

24 February 2018
GAA Club Registration days - Registration for all members will be held on Saturday 24th February in St. Eoghans Centre Kilmoganny after 7.30pm mass and also on Sunday 25th February after 11.

17 February 2018
There will be a medal presentation to the Minor league and Championship winning team, the Feile winning team as well as other winners held in St.Leonards hall Dunnamaggin on Saturday 17th Feburary @ 6

23 January 2018
There is a local parish lotto in place for many years now. It provides vital fundraising to support facilities in the villages of Kells,Kilmoganny and Dunnamaggin such as St.Eoghans Centre & St.Le

01 January 2018
Best Wishes for health, happiness and success to all our club playesrs, members,officers and coaches for the Year ahead.
Showing 4 items from page Club News sorted by Date. View more
Match results
Results since Tuesday, July 07, 2010
| Date | Competition | Final Score |
| --- | --- | --- |
| 15 October 2017 | Kilkenny Honda Centre Minor B Hurling Championship | Young Irelands 0-11 4-9 Dunnamaggin |
| 14 October 2017 | Michael Lyng Motors Intermediate Hurling Championship Relegation | St Lachtains 2-10 1-11 Dunnamaggin |
| 12 October 2017 | Kilkenny Honda Centre Minor B Hurling Championship 1/4 final replay | Mooncoin 1-9 1-11 Dunnamaggin |
| 08 October 2017 | Kilkenny Honda Centre Minor B Hurling Championship | Mooncoin 1-11 2-10 Dunnamaggin |
Showing 4 items from page Match Results sorted by Date. View more
Match reports
22 October 2017
Minor Hurling Champions 2017 Dunnamaggin were crowned Roinn B Minor Hurling Champions in Nowlan Park on Sunday last after a thrilling game against Mullinavat. Mullinavat got an absolute dream start a
08 May 2017
U16 League Final The Dunnamaggin U16 hurlers contested their league final in Thomastown against city side O'Loughlins Gaels on Monday 8th May last. The city side started the game well playing with
25 February 2017
Leinster League Vs Kinnity 25th Feb 2017 The Dunnamaggin Intermediate Hurlers started their year off by playing the first round of the Leinster league in a very wet Dunnamaggin on Saturday afternoon
11 December 2016
U21 Co. Final Vs Tullaroan 11th Dec 2016 The Dunnamaggin U21 hurlers contested the Co. Final for the 4th year running against Tullaroan in Callan on Sunday 11th December. Tullaroan signalled their in
Showing 4 items from page Match Reports sorted by Date. View more
GAA News